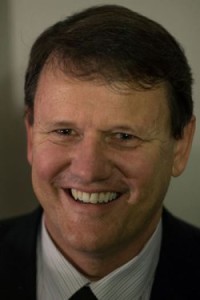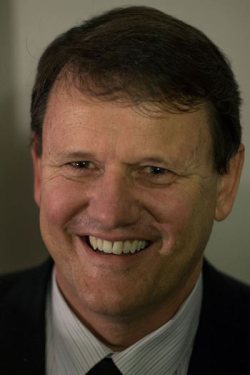 Social Worker
Born in Quorn, South Australia I spent many of my early years on the road and found a home in the Northern Territory as my parents established a church there. My time in the Northern Territory moulded an innate love of the land, mechanics and people into me. It was through the observation of my parents as they cared for the community and served in The Salvation Army flying padre that I chose to leave my initial career as a mechanic and enter The Salvation Army Training College in Melbourne.
My time in The Salvation Army taught me the value of empathising and listening to people in all walks of life, and after serving as a minister in The Salvation Army and marrying Colleen, we made the especially difficult decision to branch out on our own in 1993.
With two children and a wife to care for, I relocated to Geelong and I worked as a bus driver for Gull Airport Services. My love for people drew me to become a Funeral Chaplain for many years before leaving this to pursue a degree in Social Work. Since this time I have established myself academically and practically as a social worker, mentoring and working in various leadership positions within the Salvation Army Social Services in Geelong and later with the State Government in the Department of Human Services—first in Public Housing services and later including Disability Accommodation Services.
In an effort to continue to help people, I have also completed training as a TRTP practitioner, which enables me to help clients work through trauma, anxiety and depression through hypnotherapy.
In every situation, it is my desire to reach out to people and assist them in the changes and situations in their life to help them reach their potential. Due to my rich life experience, I am able to empathise and connect with people from a variety of backgrounds. Whether this is through supervision or a discussion about family dynamics, anger or other life issues, I am passionate about listening to people and assisting them in figuring out what their next step is.
Qualifications
Advance Diploma of Management – Australian Institute of Management – September 2012
People Performance – DHS for managers – December 2010
Provide Coaching and Motivation – DHS for managers – November 2010
Masters of Human Services Management – Charles Sturt University (2008)
Certificate IV in Workplace Assessment & Training – Innovative Business Training (2005)
Bachelor of Social Work – Deakin University (2002)
Bachelor of Arts (Majoring in Sociology) – Deakin University (2002)
Salvation Army Officer Diploma: Completed in 1983 at the Salvation Army Training College, Parkville, Victoria, including Counselling
Training
The Richards Trauma Process – November 2017
Train the Mentor – Mentors and Business International – January 2012
Strength Based Solution Focused Training Course – Bendigo Regional Institute of TAFE (2007)
Professional Associations
Australian Association of Social Work (AASW)
Services Duncan provides:
Call Duncan now on 0434 331 243 for a free 10 minute consultation on how he can help you, or book online here.
Commendations
Duncan enabled me to share honestly everything I was struggling with. I felt totally safe and able to completely trust him. He has brought understanding to my past, enabling me to strongly move forward. This was key, as was insight into my personality type, which surprisingly has brought so much freedom. With new, healthier skills, I'm enjoying life to the fullest. Absolutely brilliant. Thank you Duncan!"

Mark
Thank you again for your professional advice and your keen ability for guiding me to take a good look at myself. I am so pleased that I was given your number and that I made the effort to contact you.

[My partner] and I are both much better off for our sessions with you, but I honestly feel that I really need those first few sessions by myself to start our process. I was very nervous initially when we discussed bringing [him] in, but I really feel he actively participated in the sessions, mainly due to your skills as a counsellor!

I think [my partner] and I really needed a relationship 'tune-up', and I am very grateful. Everyday is still a learning curve, but I have learnt to be kind to myself and to step back and really look at my own behaviour."

Tamara, age 45
My problems started over 30 years ago when I witnessed a woman being lead hysterically throughout a church calling out all manner of things. Since that day whenever l found myself in a meeting type situation, I wanted to do the same—that is calling out and sometimes even swearing.

Since meeting Duncan, I have learnt breathing techniques. Doing this takes the attention of what I feel like doing. It has helped me immensely. Over several months I have learnt to control my desires and have got to the stage where I no longer need these breathing techniques although its good to know its still there if I need it.

Since my sessions with Duncan, family and friends have commented how calm I am now. I do feel calmer and a lot happier within myself as my life as changed so much since that first day in church. I'm extremely grateful for what Duncan has done for me."

Barry
The latest blogs by Duncan:
Life is constantly changing; very few things remain the same. Most people will have multiple jobs, and live in different houses, different states and even countries in this day of globalisation. Relationships change and even if you stay with the same person, there are changes in the dynamics of that relationship as each of you […]