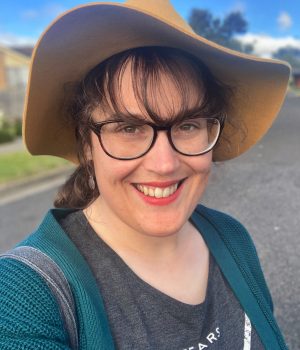 Social Worker and Youth Specialist
Raised in Geelong, I have been involved in the local community for as long as I can remember. Being involved in church youth ministries from my early teenage years, I grew a passion for working with young people as they faced life's transitions. Once I graduated from high school, I took part in an internship in youth ministry and studied theology, acquiring a diploma in Christian Ministry and Theology through Harvest Bible College.
During this time, I began to reflect on my desire to partner with people on life's journey and subsequently chose to undertake a Bachelor of Social Work at Deakin University. Throughout my studies I had the privilege of working with a diverse range of people all across Australia, including children and youth, asylum seekers, refugees and First Nations people.
I learned about the resilience and creativity of individuals to reach their potential through the most trying of circumstances. As a result, a love for social justice, cultural sensitivity, and human rights became ingrained within me, and I incorporated that into my practice, with the desire to give people space to tell their story and find meaning within it.
I believe that when individuals are able to identify their strengths and have the skills to navigate life's ups and downs, they impact the wider community for the better. With this in mind, I completed a Masters in International and Community Development, focusing on the way stigma keeps young people from accessing support and the impact of spirituality within community contexts.
Following this, I completed a Graduate certificate in Therapeutic Play for Children and Adolescents at Deakin University. This has allowed me to incorporate trauma sensitive techniques into my work that allow people to use play to process what they have experienced.
I am able to assist children, youth and young adults with a variety of issues using: Creative play techniques, Narrative therapy, Emotional regulation work, Cognitive Behavioural Therapy, Life Education skills and Community Engagement work.
Using a 1 hour slot per session, I create a safe space for an individual to share their story and explore ways to heal and grow. With children, there is an option for caregivers to be present within sessions should the child be needing it.
 Qualifications
Masters in International and Community Development, Majoring in Community Development – Deakin University (2018)
Bachelor of Social Work – Deakin University (2015)
Post graduate Certificate in Therapeutic Play – Deakin University (2019)
Diploma in Christian Ministry – Harvest Bible College (2014)
Certificate 4 in Christian Ministry and Theology – History Makers Bible College (2011)
Certificate 3 in Christian Ministry – Vetamorphus (2009)
Training
Internship, Youth and Schools Coordinator, Urban Seed, Norlane (2017)
The Salvation Army, 'Hope for Life' Suicide Support and Bereavement Training (2015)
Restorative Justice training, International institute for Restorative Practices, (2015)
Student Social Worker, YMCA Youth Services Katherine NT (2015)
Cultural Training (Indigenous clans in Katherine, NT)
Student Social Worker, Anglicare NT (2015)
Student Social Worker, New Hope Refugee Centre (2014)
Working effectively with Mental Health (CHCM301B)- Alphacrusis College (2013)
Youth Ministry Internship – Barrabool Hills Baptist Church (2009)
Community experience
Cofounder and director of mental health non profit Hope Movement
Certified nanny in the Geelong region for eight years
Youth leader at various churches for nine years
In depth work with community groups in Norlane, Central Geelong, Werribee and the Northern Territory
Guest speaker at local schools to educate students on leadership, emotional intelligence, resilience, identity and mental health
Available to conduct for group work with children, youth and adults of all ages
Trained to conduct Shine, Strength and Mental Health 101 curriculums
Professional Associations
Australian Association of Social Work (AASW)
Services Rachel Provides

Call Rachel now on 0422 177 193 for a free 10 minute consultation on how she can help you, or book online here.
Playing with toys is a great way for children to develop motor skills – and the new STEM-endorsed Geomag SuperColor Panels help kids (and adults!) use their creativity as they build objects using magnets, panels and rods. Our children's specialist Rachel received a free set of the 52-piece Geomag SuperColor Panels for review. Watch the…
There's nothing our children's specialist Rachel loves more than finding new therapeutic toys for kids – so when Geomag approach us about reviewing their new Shapes Wheels Magicube set, she leaped at the chance! This 13- piece set of magnetic building blocks is recommended for children aged 12 months – 5 years, but as Rachel…
It is very normal to be distressed when content pops up on our social media feeds that are really confronting and inappropriate. We have seen this happen increasingly over the past few years, to the extent where it's rare for young people to not view viral content (video and images), no matter how distressing it…