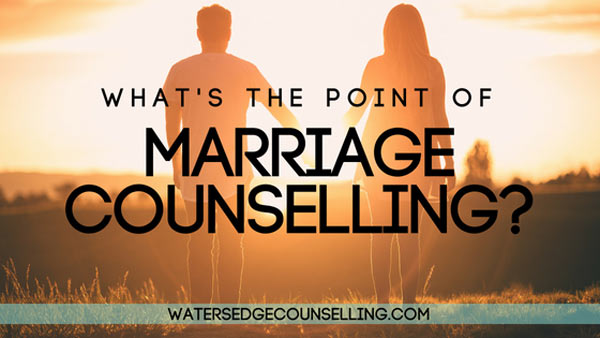 "We don't love each other anymore. Why should we even bother going to counselling?" 
"She cheated on me. How can I ever trust her again?" 
"Nothing I do is ever good enough for him. Why would attending Marriage Counselling be any different?" 
"The only reason I stay in this marriage is for the kids. But I'm terrified to go home to my partner everyday."
Do any of those expressions sound familiar? We hear them all the time in the Marriage Counselling—the stories of exhausted couples that are at the end of their tether, wondering if their relationship is even worth fighting for. We see it reflected in the statistics too—one in three couples in Australia divorce. And it's not just young couples, its long-standing, seemingly committed couples that have been married for 12 years. So why does it happen?
We see couples everyday that are struggling, and whether they are in constant conflict, are just hanging on, or have separated, we find it happens due to some common reasons. These are the ones we hear most frequently:
Falling out of love
The addition of children or integration of a step family
Adolescent behaviour
Ageing parents
Children leaving home
Physical and/or emotional intimacy
Retirement
Cheating
Pornography
Addiction
Communication difficulties
Financial stress
Anger or control issues
When these issues come up, it can take a long time for a couple to address them. Often they've tried every other solution possible to make the relationship work, and feel isolated, victimised and alone. Due to this, we find that often one member of the couple drags the other to therapy, that perhaps Marriage Counselling is the final ultimatum before a divorce, or that neither member of the union even knows if what they have is salvageable.
The point of Marriage Counselling isn't to 'get over' your issues with one another and sweep them under the rug. The point of Marriage Counselling is to work through them, together. You are never going to be the same couple you were when you were married. And as hard as we may try to reignite the feelings of puppy love and romance we once felt, they don't shelter us from the storms that come with a life-long union.
However, you can create a new partnership through Marriage Counselling, where you develop a new identity individually, and as a couple, so you can move forward with a better understanding and appreciation of each other. You can learn communication strategies, learn to empathise and value each other's opinions, and find ways to heal habits or addictions that are harming you both.
Or, Marriage Counselling can help you to properly assess whether it's healthy for you to continue your relationship, and figure out the steps to separate in the least painful way possible.
Does Marriage Counselling work? Absolutely. We've seen it work time and time again. Relationships are restored, families are put together, and people find new love and direction. But it doesn't come easy. Even the most unified couples work every day to tolerate, love and forgive each other. So yes, Marriage Counselling works—if you are both committed to making it work.
You don't have to be at crisis point to go to Marriage Counselling; you just have to know that you need a little help figuring out how to move forward together. And if your relationship is about to break, take a chance on Marriage Counselling. It may be just what you need to develop the healthy, whole family and marriage you've always wanted. 
For the third year in a row, Watersedge has been named one of the Top 3 Marriage Counsellors in Geelong. If your marriage is struggling, we would love to help you repair your relationship or find the best path forward for everyone involved. Here's what you need to do: Contact Colleen on 0434 337 245, Duncan on 0434 331 243 or Rachel on 0422 177 193 for a FREE 10 minute consultation on how we can best help you or book online.