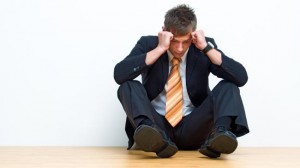 Alcohol and other drugs of dependance are an accepted part of Australian culture and often used in moderation enhance a social occasion. However for some of us, drinking and taking drugs will complicate our lives. It can evolve from being a purely social or relaxing activity into something that unbalances your life, eroding our confidence, ambition and self-respect.
You may fail to recognise and acknowledge  that your alcohol or drug use has become a problem until, left untreated, you may lose your job, your family and friends, and ultimately your health. If you find yourself increasingly reliant upon alcohol or some other drug to calm or relax yourself, to settle your 'tremors' or numb your emotions or simply make it through the day, you may be suffering from drug or alcohol addiction.
Can you relate to any of these statements?
I'm unable to relax or approach social situations without alcohol  or drugs
I'm unable to sleep without alcohol or drugs
I'm feeling confused and having difficulty making decisions
I'm experiencing memory loss
I feel tired, stressed, angry  or anxious all the time
I'm experiencing constant conflict in my relationship
I experience cravings for alcohol or drugs
If you are experiencing any of the above, or you think you have a drug or alcohol addiction, Drug and alcohol counselling can help you to:
Identify and understand the reasons why you need alcohol or drugs to relax
Identify the specific situations that lead to your alcohol or drug use
Learn new ways to manage your emotions instead of using alcohol or substances
Clarify your hopes and dreams and what you would like your life to look like
Help you make a personal support  plan, defining your goals and the strategies you want to put in place to make those goals reality
Get  back control over your life again
 If you want to grow, experience wellness and reach toward your full potential then here's what you need to do:
Contact Watersedge Counselling on 0434 337 245 for a FREE 10-minute phone consultation on how we can best help you.
If you're ready to book an appointment, click the Book Online Now button below to schedule an appointment with our online appointment scheduler.(Please look under Individual Counselling for Drug and Alcohol Counselling) We will then call you within 24 hours to discuss your needs.

Contact us / Request to call back