Are you in a leadership position in your profession?
Where do you discuss your ideas, debrief from a stressful day, analyse challenges and increase your self-awareness?
Are you uncertain of what to do next in your career?
Professional supervision provides you the opportunity to manage your situation through critical reflection and self-discovery. Here are 4 benefits I have discovered that come from receiving professional supervision.
1. You don't have to do it on your own
In the professional world, it can often seem like you are on your own as everybody appears to be interested in looking after themselves. In my experience, supervision provides an external perspective on different situations. It allows me to step out of my inward thinking so I become more creative, I understand people more and I am able to develop strategies for improvement.
2. Supervision provides strategies and processes to deal with challenging situations and people.
Initially I  would only go to professional supervision when I found myself in a crisis. My supervisor was always able to help me to discover the answers and ways to navigate these situations positively. Eventually I realised that if I attended supervision regularly, I wouldn't have as many crisis as my skill set increased.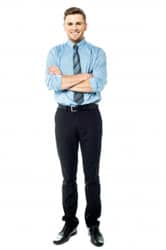 3. Supervision can give you direction
Do you ever feel like you are going around in circles or stepping backwards in your day to day routine? Supervision can provide you with the direction required to get out of the mundane and to move forward with purpose and direction. So often we feel we have to do things on our own because of professional competitiveness; with professional supervision you will be assisted to discover your inner potential without fearing the vulnerability of the workplace.
4. Professional supervision provides you with a safe environment to debrief and vent regarding life and work.
Often the stressors of work can result in embarrassing behaviours, and we beat ourselves up for this. By accessing supervision and dealing with the causation of these comments and behaviours, you become better equipped to be more professional and in control.
If you would like to talk to Duncan about the possibility of Professional Supervision you can contact him on 0434 331 243 for a FREE 10 minute consultation. If you are ready to book an appointment with Duncan, click the icon BOOK ONLINE NOWand you will be taken to his online appointment calendar, and follow the prompts.