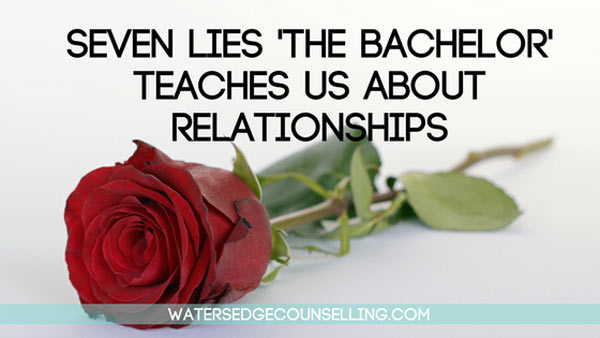 There's something captivating about reality TV, and when it comes to The Bachelor (or The Bachelorette), we seem to be drawn in to these 'real' stories of love and lust more than ever. While some people watch The Bachelor for the drama and cat-fights, many watch it because we want to see a love story unfold.
Ultimately, we want to see the quintessential, attractive 'good guy' find his soul mate, and this tends to justify his means of finding them. But did you ever pause to think about the lies The Bachelor tells us about relationships? Here are seven lies to be mindful of next time to tune in. Remember, reality doesn't always equal real.
The perfect partner exists
Even with 22 potential partners at his disposal, The Bachelor will never find the perfect partner. Why? Because no one is perfect. It's easy to miss someone's flaws when we first fall for them, but after awhile our idiosyncrasies, differences and emotional baggage come to the fore.
The Bachelor does a great job of editing these 'imperfections' out, making us believe that once we've found the 'one' everything is smooth-sailing. But no one is perfect; so don't expect your partner to be. Instead, love them for who they are, and support each other as you grow and change.
Relationships are always romantic
Multi-million dollar yachts, cheese platters and designer dresses—The Bachelor is the ultimate recipe for romance. In fact, every date seems to be bigger and better than the last!
Every relationship needs some romance in it, but expecting it all the time (especially on such a grandiose scale) is not normal by a long shot. Healthy relationships ride out the seasons of romance, the mundane moments and navigate any conflict that arises. Don't expect your partner to always have a red rose for you, but remember to add a touch of romance in every now and then. It's good for you both.
Love has a timeframe
Every season of The Bachelor begins with the question: Will our hero find the woman of his dreams and get engaged? And after 3 months of dating on-and-off (and with a bunch of other women in tow), the answer is nearly always yes. There is a proposal, an engagement ring, and the press report they've broken up within the next year.
The Bachelor works on the idea that love—and marriage—has a time frame. But in reality, it's impossible to be ready for such a huge step without truly knowing who the other person is in real life. Some people fall in love and form a long-term commitment seemingly quickly, for other people, it takes months and years of getting to know each other.
Don't pressure each other into a long-term commitment early—give your love time to develop so it has a chance to endure long after the puppy-love is over.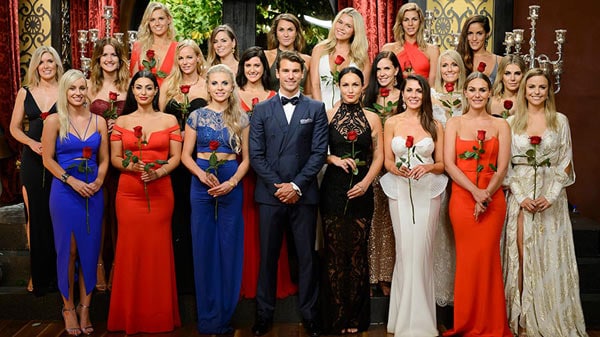 You have to change for true-love
Any relationship requires compromise and sacrifice, but on The Bachelor we see this taken to a whole new level. Instead of meeting the Bachelor and seeing if they're compatible, the women will strive for his attention and affection, modifying their behaviour, conversations and appearance to please him.
If a person is worthy of your life-long love, they need to accept you for you. They will be naturally drawn to your personality and find you attractive inside and out. Don't modify yourself to become what you think they want. Just be you. You can't build a healthy relationship on anything else. 
There is a dominant player in every relationship
When it comes to finding 'the one', the Bachelor has the ultimate power. He can offer roses to whomever he chooses, kiss who ever he wants, and select whatever woman he wants in the season finale. In real life, a relationship is two-way.
Unlike The Bachelor, a healthy couple will each have equal say over their status and future. No one is more powerful than the other, and each work to make their partner happy—while remaining true to their own identity and self-worth.
Love just happens
Love seems easy on The Bachelor. There's a spark between the couple the first night, and on each unfolding date they grow closer until their engagement at the finale. In real life, love doesn't just happen like this. Sure, when you first fall in love these feelings can sometimes seem sudden and out of the blue, but lasting love requires work.
You have to make time for love, and this requires intentionality. Unlike reality TV, dates aren't set out for you, and they certainly don't come scheduled. So make a point to set aside time for dates, conversations and generally just being together. Life doesn't stop, so make your relationship a priority each day.
People stay the same
The Bachelor promotes the idea that no one changes; who you are, and the person you fall in love, with will always remain the same in values, appearance and demeanour. In three months we don't necessarily change all that much, but over three years or 30 years, any couple will tell you a lot of change happens.
Life circumstances, crisis, conflict and general development happens to all of us over time. When you make a long-term commitment to someone, you're not just committing yourself to who they are now; you're choosing to navigate the future with their changing-self as well.
This is why long-term relationships need a solid foundation—not just a TV series, to build a future on.
Are you looking for love and need some support? Are you experiencing conflict in your relationship? Call Colleen on 0434 337 245 or Duncan on 0434 331 243 for a FREE 10 minute consultation. To make an appointment, go to BOOK NOW.