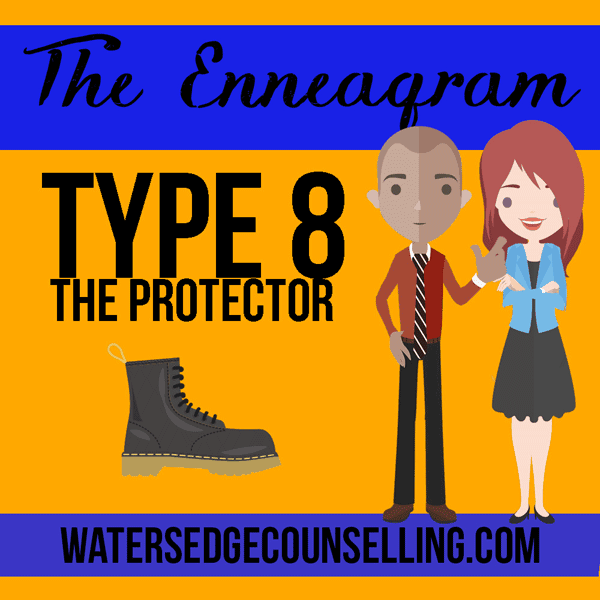 This week we look at the last Enneagram personality type on our list, Type 8- The Protector. The Protector is not one to sink into the shadows, and they are compelled to not only speak up, but to take charge and implement justice. At their best they are captivating leaders, strong willed and empathetic to the people around them. When they are unhealthy, they can be perceived as bullies and act from an inner guilt that makes them domineering.
Take a look at our infographic below for more details about Type 8. Make sure you visit our Enneagram page to find out more about Types 1-9 and get our free downloads!

Are you a Type 8? Would you like to better understand yourself or the Type 8's around you? Here's what you need to do: contact WatersedgeCounselling on 0434 337 245 for a FREE 10-minute phone consultation on how we can best help you, or press book now.