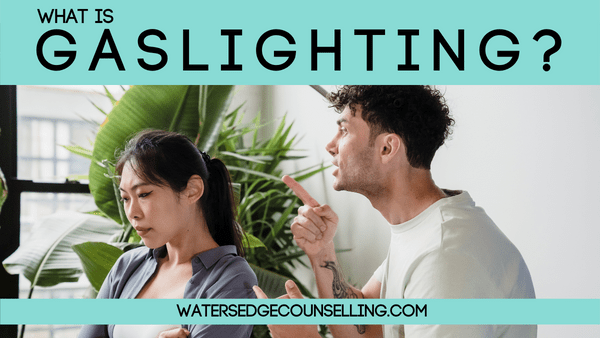 Gaslighting is a phrase we hear a lot of when people talk about unhealthy relationships– but do you know what it means? Gas lighting occurs when someone, or something, manipulates you into thinking that an event didn't occur. In its simplest form, it's like turning the gas on the stove – something which will is toxic and will silently harm you over. Yet if someone tells you over and over that the gas isn't on – that you are stupid, weak, or too emotional for thinking this is the case (even though you can see and smell it), we can believe that the gas isn't on. We doubt ourselves.
In relationships, this occurs when a partner belittles, denies or counters the reality of the other. Over time, they diminish the identity and the power of the other, so ultimately they hold all control, affecting the way a person thinks, acts, eats, socialises and spends their money.
Gaslighting is a form of abuse – something which the perpetrator will often deny doing should you confront them with it.
In this great infographic by Pesi, we learn more about the forms of Gaslighting and how it impacts people's health. You can download a high resolution copy here. Do you resonate with any of this? There is also a section of assertive responses you can practice. In some case, the partner may be willing to accept and work through their behaviour. However, when this is not the case – get out. Remember, your health and safety comes first. A healthy loving relationship doesn't involve gaslighting, and you can trust your gut if it says something is off.
If you are concerned for your health and safety in a relationship, call 1800RESPECT (1800 737 732) or visit 1800RESPECT.org.au to access the Australian 24-hour national sexual assault, family and domestic violence counselling line.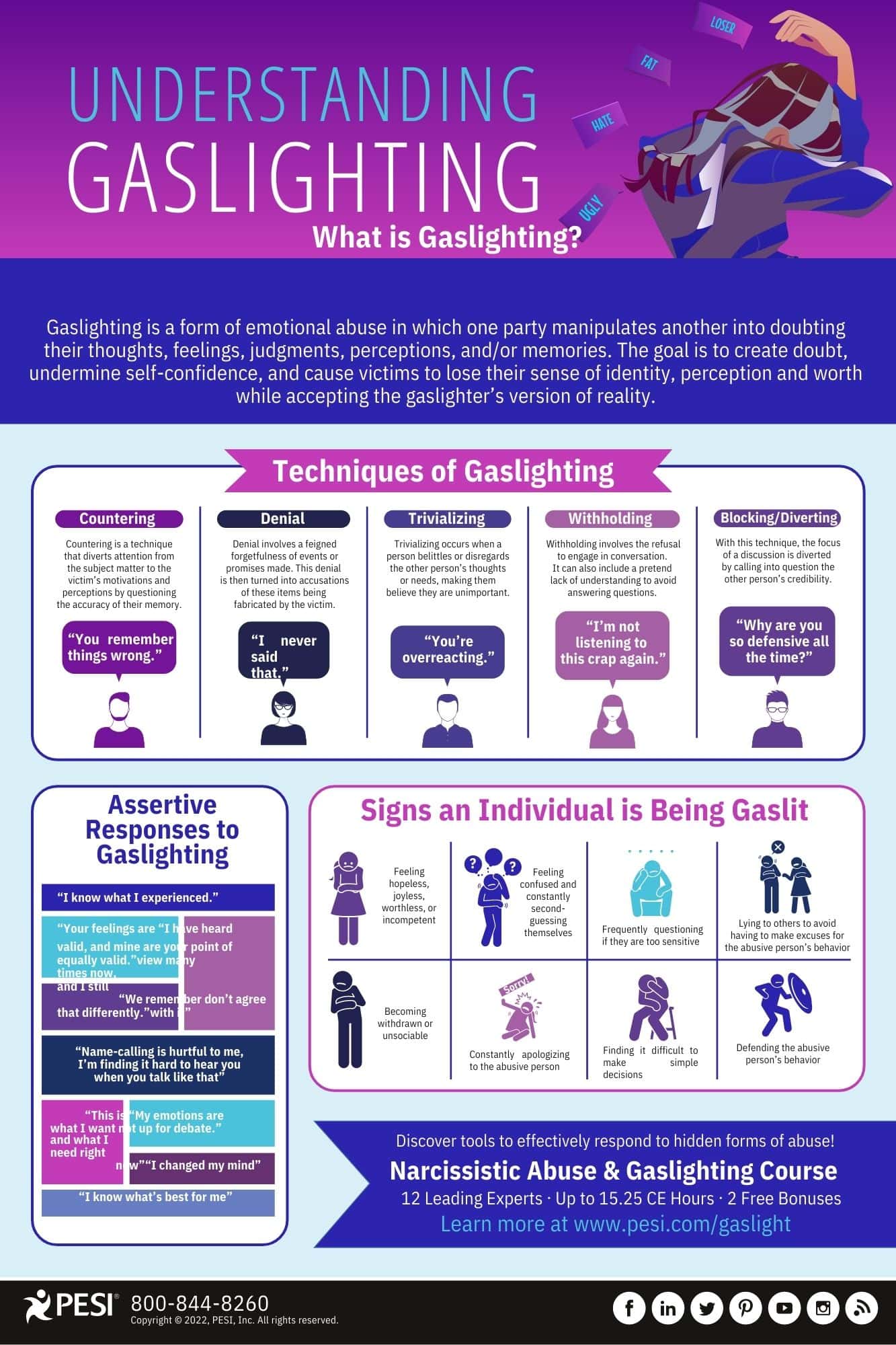 Do you feel belittled or misunderstood in your relationship? Have you separated from your partner and are trying to start again? Here's what you need to do: Contact Colleen on 0434 337 245 for a FREE 10 minute consultation on how we can best help you or book online.