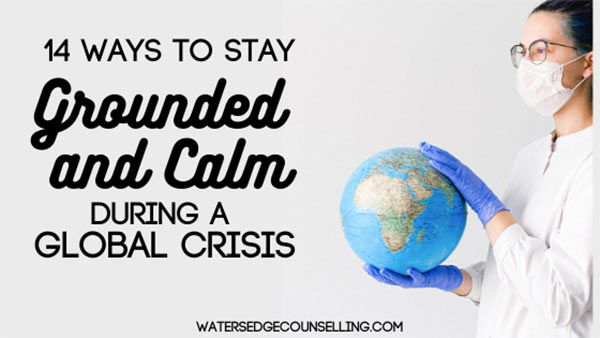 Making your mental health a priority is so very important in the middle of a global pandemic. Of course, with so many worries and stressors in the world, that can feel much easier said and done. That's why it's important to use these difficult times to step into your power and really start focusing on your own well-being.
Self-Care That Nurtures Your Mind, Body and Soul
Self-care can be so much more than stress relief: it can be a way to prioritize yourself and recognise your value, all while you work to improve your mental health.
Work with a therapist to address emotional issues and to improve mental wellness.
In addition to therapy, look to wellness services for meal plans, yoga flows, or naturopathic evaluation.
Look through this self-care checklist for inspiration on self-love actions you can take.
Also know that self-care can be basic, like moving your body every day.
Body-positive yoga is a wonderful way to stay active and boost your mood.
Simply decluttering your home can put you in a positive mindset.
Stress Relief That Feels Accessible and Effective
Of course it is still important to find healthy ways to cope with stress, especially since the world is so filled with tension, worry and heartache.
Connections That Provide Support and Affirmation
Social distancing is critical for preventing the spread of COVID-19, but it is equally important for your mental health that you find safe ways to stay connected to your support networks.
Mental health matters so much during these dark and uncertain times – so find the light inside yourself and even in the world by taking time for self-care, stress relief and connection.
Do you feel overwhelmed? Would you like support navigating how the pandemic has affected your life? Contact Colleen on 0434 337 245 or Duncan on 0434 331 243 for a FREE 10 minute consultation on how we can best help you or book online now.