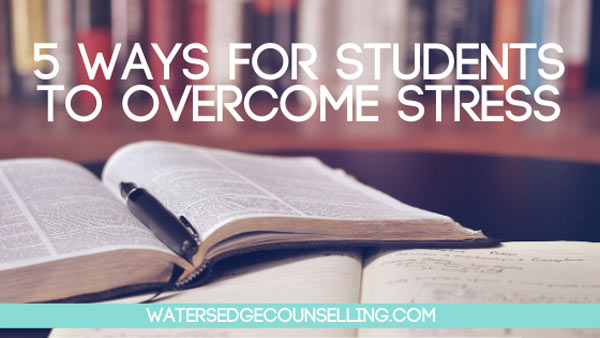 A new year has kicked into gear, and with it school and university students feel the heightening stress of deadlines. A regular sleep routine goes out the window, and with it eating patterns and exercise is thrown off balance. Not to mention the constant struggle to balance study, work and a social life! Students can feel their sense of community becoming virtually non-existent, and experience intense anxiety or depression.
A lot of the time we pinpoint teens who are completing school or university exams as the epitome of student stress. But in a world where we can study online or long-distance; continually up-skill or engage as mature-aged students, any one can feel the affects. And it can lead to physical and mental burnout.
How can students overcome stress?
The team at IvyPanda have put together this terrific infographic that explains why so many of us become overwhelmed by study stress. Studying or working to a tight deadline can take a big toll on our wellbeing, but there are measures we can put in place to overcome stress and care for ourselves.
IvyPanda note down five practical ways you can regain stability in your life, and then challenge us to think outside the box if we need to completely recharge. For school students, this may look like a Gap Year where they delay university study. But for the rest of us, it may be a matter of looking for alternative work, creating a new routine with the family, deferring for a semester, or going on a holiday or stay-cation.
Do you feel stressed by your workload, study and deadlines? Take a look at the infographic below and read Ivy Panda's complete guide here to see how you can care for yourself during this busy time.

Are you feeling overwhelmed by your workload? Are you concerned about a loved one or friend who is experiencing extreme stress due to study? Here's what you need to do: Contact Colleen on 0434 337 245, Duncan on 0434 331 243 or Rachel on 0442 177 193 for a FREE 10 minute consultation on how we can best help you or book online.