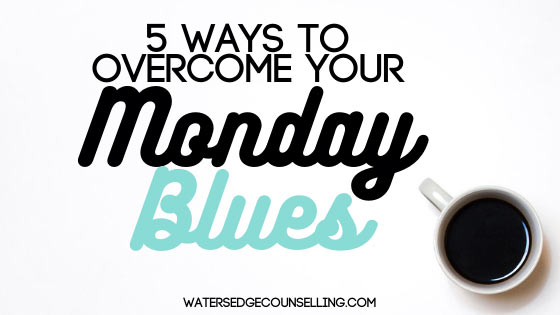 Monday is a tough day for many people. If a Monday morning reminds you of a cup of fresh coffee, your weekly planner, and inspirational thoughts of productivity, you are a unique person. Unfortunately, the Monday blues are so wide-spread that they have become a cultural phenomenon. If you feel depressed, annoyed, overwhelmed, sluggish, and tense at the beginning of a working week, you are probably dealing with a case of the Monday blues.
IvyPanda created Ultimate Guide and Infographic which covers interesting information about the reasons why we don't like Mondays and tips on how to overcome Monday blues.


Do you find it hard to get up on Mondays?  Do you feel anxious, stressed or overwhelmed at the start of the week? Contact Colleen on 0434 337 245 or Duncan on 0434 331 243 for a FREE 10 minute consultation on how we can best help you or book online now.