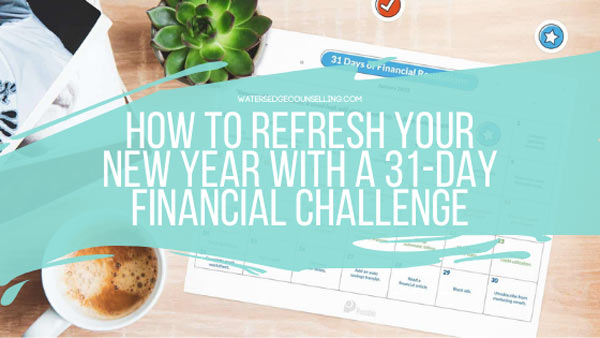 We've seemingly lived a decade over the course of 2020. From lockdowns and stay-at-home orders to layoffs and furloughs, the year has been anything but easy. It's time to reset and refocus as we bring in the New Year, and what better way to do that than with a challenge you'll actually be able to complete?
Nothing sounds worse than setting resolutions that will leave you disappointed. This New Year's our friends at Siege Media have created this 31-day financial challenge – an easy way to kick goals in the new year, and take control over your wellbeing and finances! Each day, you'll be tasked with simple assignments like spending a little less at the grocery store or automating your bills. At the end of the challenge, you'll be equipped to tackle bigger, more lofty financial goals with a worksheet for long-term intentions.
A Money and Mental Health survey reports that almost everyone that experiences a mental health episode spends more. Overspending can then lead to unsecured debt, throwing you into a cycle of mental and financial stress. Even the completion of seemingly-simplistic goals can release dopamine into your brain, and that's exactly what this challenge aims to do. New year, same wonderful you.
Do you want a fresh start in 2021? Watersedge will back in February. Leave a message for Colleen on 0434 337 245 or Duncan on 0434 331 243 and they will respond ASAP, or book online now.