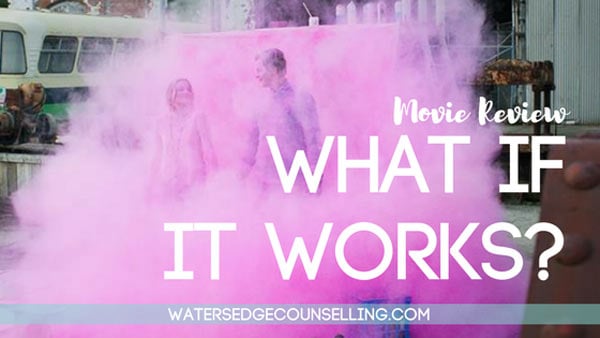 What If It Works? (MA15+)
Rating: 4 / 5
Depictions of mental illness can be hit or miss on screen, but when it comes to the Australian dramedy What If It Works? we reach a delightful new tier of excellence—one where the complexities of the issue are met with superb characterisation.
This results in not only excellent storytelling, but also a greater understanding of mental illness as well.
Based on the family experience of producer and director Romi Trower, What If It Works? immediately creates rapport by introducing us to Adrian (Luke Ford), a 20-something tech nerd living in metropolitan Melbourne. We learn that he is on a three-month ordered-leave from work to get his obsessive compulsive tendencies under control, and we soon see why.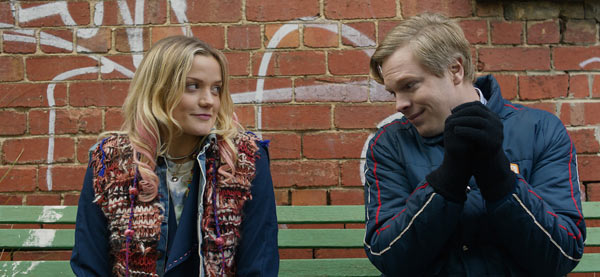 Stuck in a cycle of incessant clean­liness, order and ritual, he is unable to truly connect with anyone or anything in the outside world—until he meets Grace (Anna Samson), a young artist with dissociative identity disorder. She has 10 different personalities, stemming from childhood trauma and sexual abuse.
After Grace walks in on Adrian's psychiatrist appointment as G—her hyper-sexual, unrepressed self, the pair become unlikely friends. This is not without drama, as each learns to understand and navigate life with the other's symptoms and consider the possibility that maybe healing—and love—is possible for them.
Also starring Brooke Satchwell as Adrian's ex Melinda, and Wade Briggs as Grace's manipulative boyfriend Sledgehammer (the name speaks volumes), this is a solid Australian film, complete with a savvy score, a compelling script and witty characterisation.
Without a doubt, the highlight of the film is the portrayal of the lead characters. If anyone else portrayed Adrian and Grace it would be a mess, such is the multi-faceted nature of their characters and illnesses.
Yet Ford's ability to embody anxiety with an endearing charm is extraordinary, and Samson balances numerous characters with intuition and integrity. You can't help but barrack for their recovery, and the storyline gracefully leaves room for growth long after the credits finish rolling.
At times this is a confronting film, especially when Grace 'switches' to different personalities. Flashbacks to her trauma and the physical way she copes with this may also be triggers for some people.
However, if you're looking for an inspiring and truthful Aussie film with enough charm to rival The Silver Linings Playbook, you won't want to miss this—especially considering it's picked up nods at film festivals in Australia, the US and Canada.
Highlight: Brilliant characterisation
Red flags: Language, sexual references, sex scenes, trauma, racial profiling and references to drugs and alcohol.
This review was originally published in Warcry magazine.
Do you relate to the characters of Adrian or Grace? Do you experience Obsessive Compulsive Disorder or Dissociative Identity Disorder? Are you in a relationship with someone who experiences a mental illness? Call Colleen on 0434 337 245 or Duncan on 0434 331 243 for a FREE 10 minute consultation. To make an appointment, go to BOOK NOW.