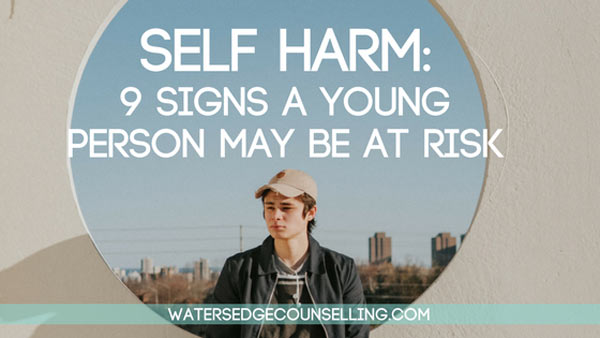 As much as we don't like talking about it, self harm is extremely prevalent in society. It can take many forms, and often carries the stigma that the person doing it is seeking attention. This is not true—self harm of any form is a cry for help, but that doesn't mean a person struggling with it will automatically tell you they need your support.
So how do we identify the signs that a young person might be engaging in this harmful behaviour? Pretty Powerful Girls recently published a blog written by Colleen for Australia Counselling titled: Self harm: 9 signs a young person may be at risk.*
Take a look, and if you recognise any of these signs in someone you know, approach them gently. Remember, a lot of shame comes with self harm, and acting panicked or aggressive won't help the situation.
Instead, speak to them about how they are feeling and encourage the person to seek further help. If you struggle with self harm, read this Hope Movement blog for more details on how you can find healing and use safe alternatives to manage your pain.
*Please note: This blog contains language and references to methods of self-harm, which may be triggering to some people.
Are you struggling with self harm? Please call 000 or 911 in an emergency or call Lifeline on 13 11 14.  For crisis hotlines in other countries, visit Hope Movement's International database here. 
Your G.P. and/or a Professional Counsellor can give you the additional support you need. For a FREE 10 minute consultation as to how we can help you, ring Colleen on 0434 337 245 or Duncan on 0434 331 243 or you can book an appointment press Book Now.