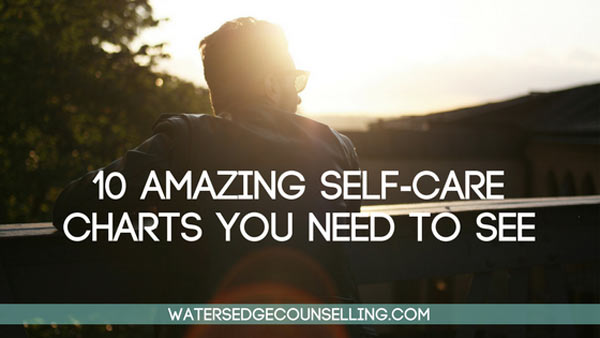 We always talk about self-care—after all, how are you meant to live a full and meaningful life if you don't take care of yourself? But we know understanding self-care can be a bit overwhelming. Add to that, when you search the term on line, thousands of lists, inspirational quotes and ideas come back to you, suggesting you practice it a certain way.
The most important part of self-care is understanding how it best works for you. Some people may find journaling therapeutic, while others would prefer to sweat it out at the gym—and that's okay.
We've found some of our favourite self-care charts from the Internet and curated them for you below. Take a look and see what strategies and ideas work for you, then give yourself permission to rest. Self-care is important, and this is your invitation to practice it today and everyday.
1.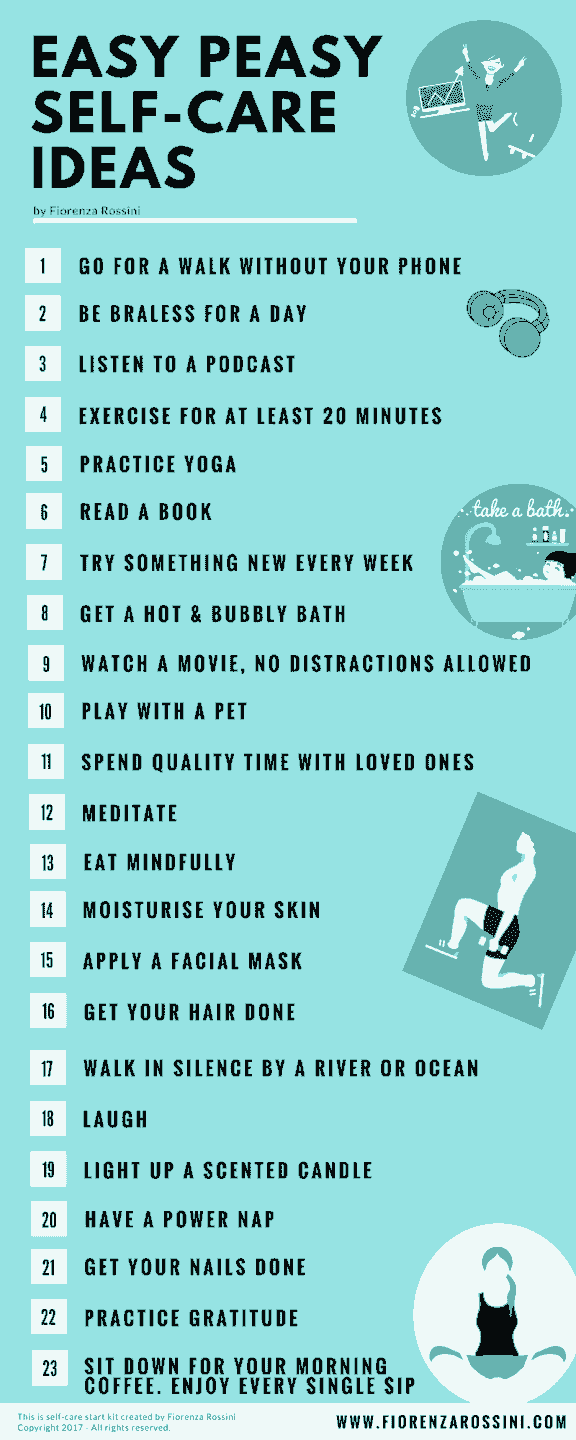 Credit: Fiorenza Rossini
2.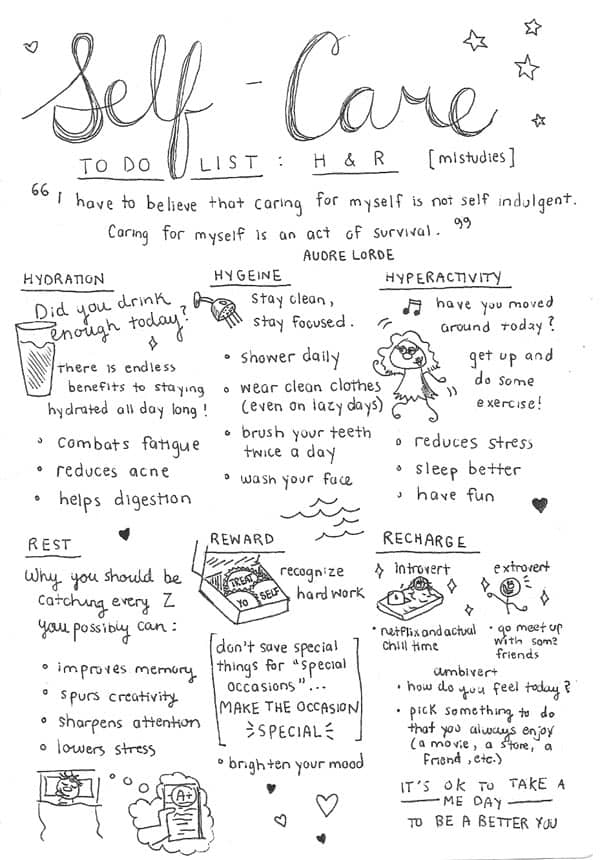 Credit: Michelle Lynn Studies
3.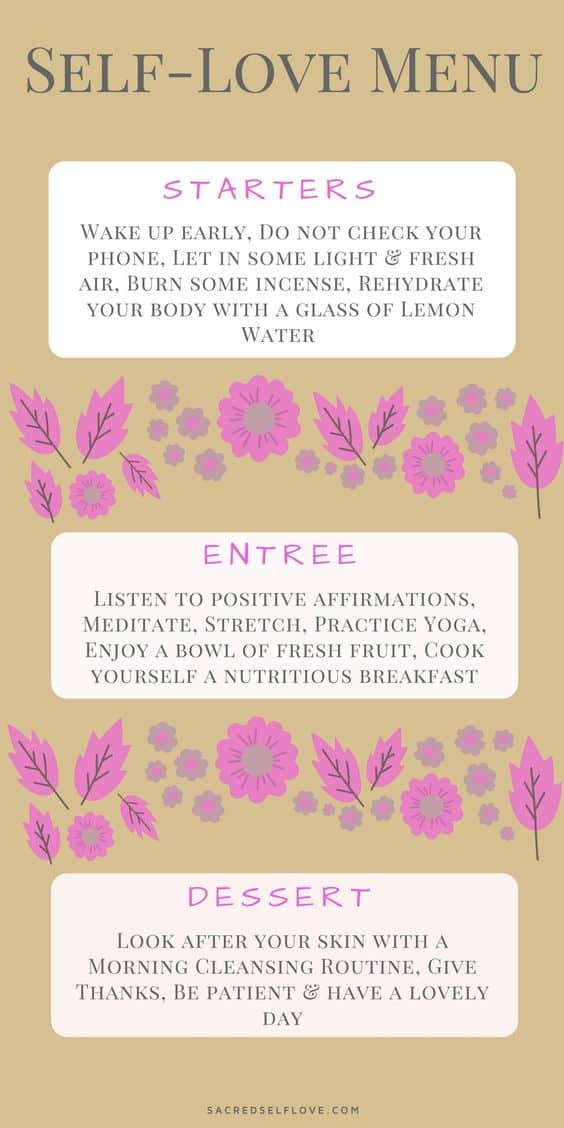 Credit: Sacred Self Love
4. 

Credit: Pure Wow
5.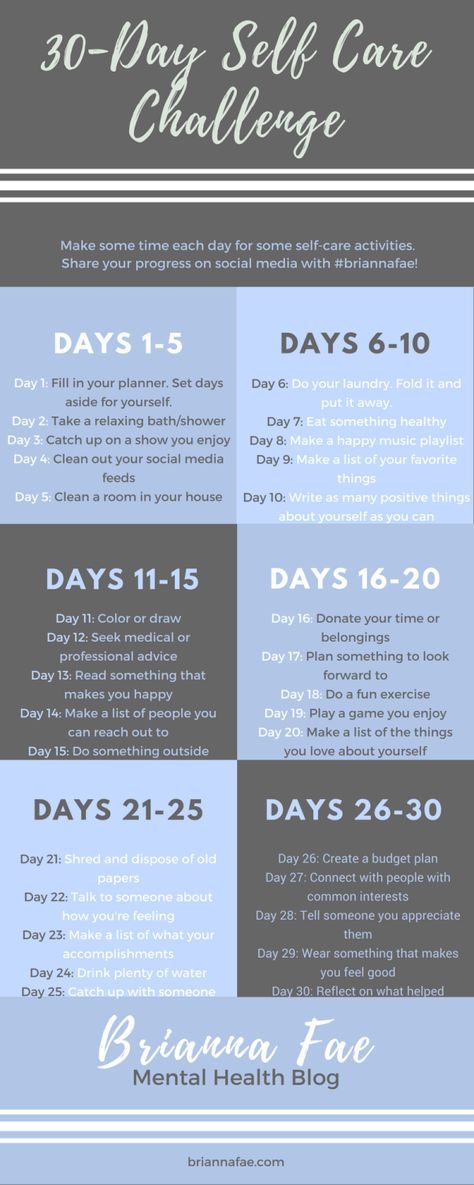 Credit: Brianna Fae
6.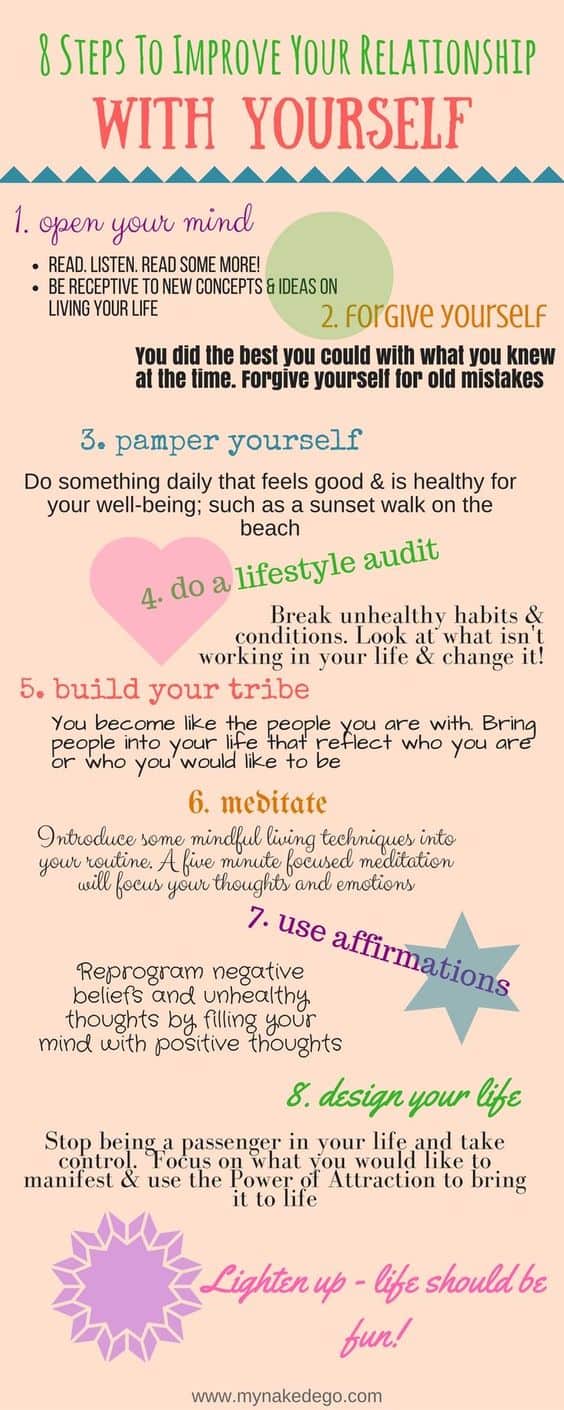 Credit: My Naked Ego and Viva La Me
7. 

Credit Blessing Manifesting
8.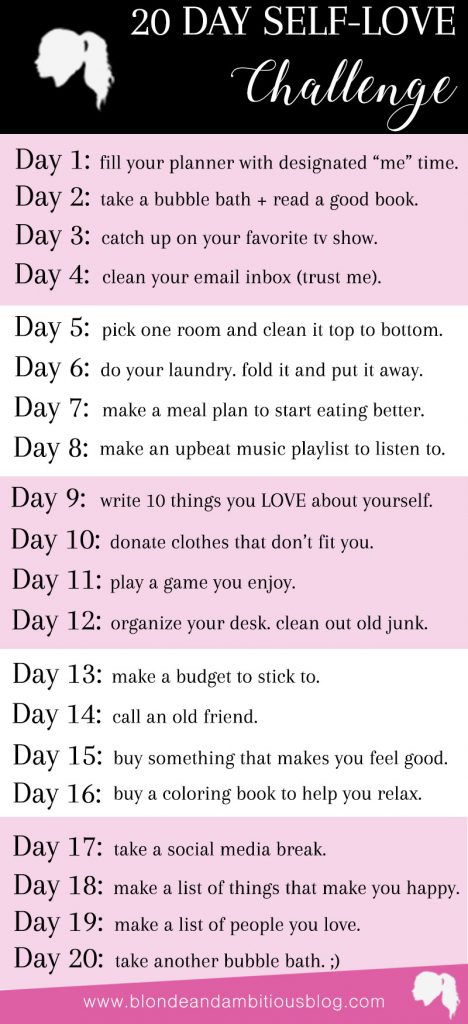 Credit: Blonde and Ambitious
9.

Credit: The Truth Practice
10.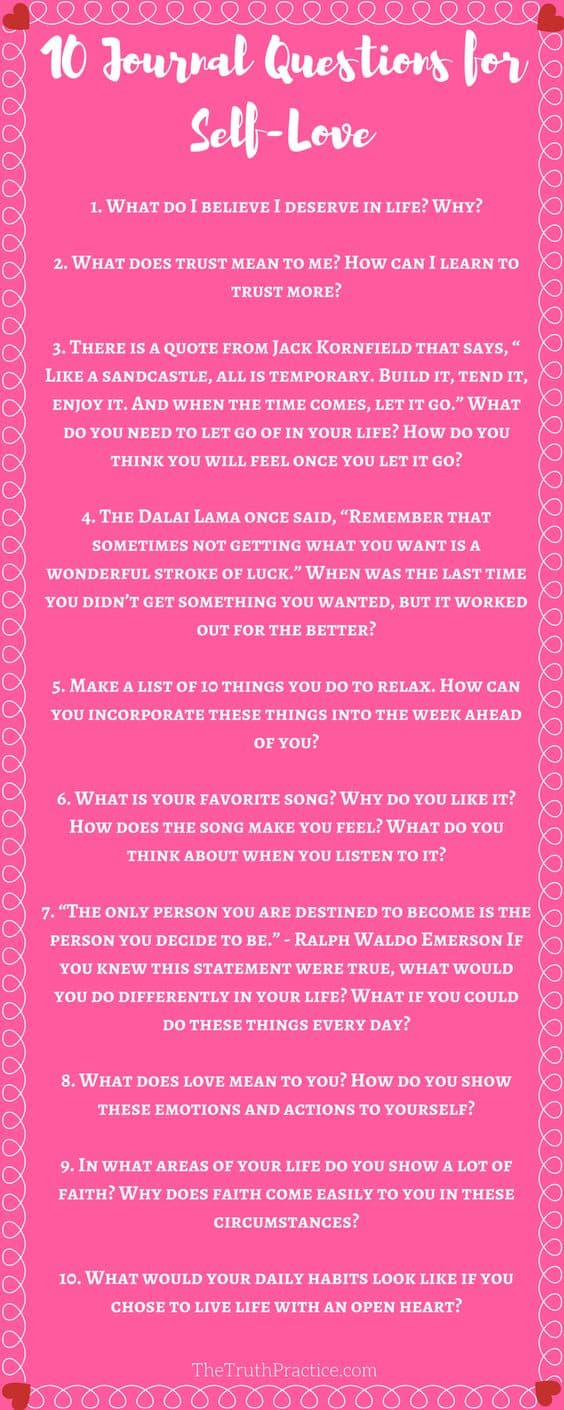 Credit: The Truth Practice
Do you want to slow down and take care of yourself? Would you like to learn more about self-care? Here's what you need to do: Call Colleen on 0434 337 245 or Duncan on 0434 331 243 for a FREE 10 minute consultation. To make an appointment, go to BOOK NOW.