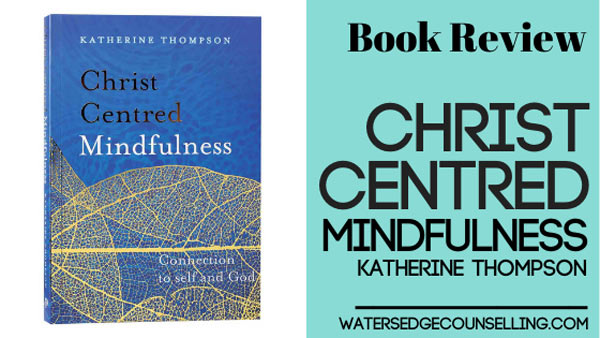 Spirituality can play a big role in mental health, and whether people affiliate with a specific religious practice or a general spirituality, it can give greater context to many of us when we are going through hard times.
The new book Christ-Centred Mindfulness by Katherine Thompson brings together the ancient practice of Mindfulness and the Christian religious tradition — showing that when it comes to mental health and spirituality, we are all multi- faceted.
Once a practice that many Christians equated with Eastern religions, Mindfulness is now accepted and promoted in all walks of life as a path to health and wellbeing. This can create some confusion for Christians when the G.P. or counsellor suggests pursuing some type of mindful meditation for their health; fearing that by doing so, they may leave themselves open to negative influences. If this is your dilemma, or if you are interested in learning about Mindfulness from a religious perspective, then Christ-Centred Mindfulness is for you.
Katherine takes the reader on a journey from its Eastern origins, the teachings of well-known Christian mystics, to the variety of ways our Western society has adapted mindful practices and integrated mindfulness into mainstream therapies. As a health professional, Katherine provides the research evidence that supports mindfulness as beneficial to our health and wellbeing.
The second part of the book serves as a rich resource of mindfulness practices that the reader can draw upon in their own time. Whether you read it from cover to cover or choose to 'dip in' here and there, you will discover this book to be highly informative and a practical resource you will want to keep on your shelf, especially if you are new to the practice of Mindfulness.
Christ-Centred Mindfulness is available now at most bookstores and online.
Are you going through a hard time? Do you want to know more about Mindfulness? Then here's what you need to do: contact Colleen on 0434 337 245, Duncan on 0434331243 or Rachel on 0442 177 193 for a FREE 10-minute phone consultation on how we can best help you, or press book now.