Yo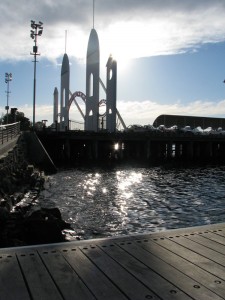 u feel helpless, desperate and exhausted from lack of sleep and your constant 'vigilante' activity. You constantly question 'what did I do to deserve this' and, weighed down with the feeling that 'I must have done something wrong' you spend restless nights reliving all your greatest parenting catastrophes, wondering if 'that was when things fell apart'.
You are a prisoner to your child's unpredictable mood swings and anti-social behaviour. Your trust given is a trust broken and dangerously verging on irreparable. Repeated failed attempts to 'fix the problem' and a declining bank balance which is challenged only by your declining physical and/or mental health, have a 'ripple effect' on the wider family unit. Family relationships suffer as they are forced to take a back seat to the child whose substance issue demands complete attention. Family conflict erupts as the substance dependant member catapults the family from one crisis to the next.
If you identify with this experience, then this message is for you:
You did not cause your son or daughter's alcohol or other drug problems.
You cannot 'fix' their problem.
 So here is how to  support your child's recovery from addiction and stay sane at the same time:
 Try to provide support to your child rather than judging or criticising them. Criticism and judgemental words are powerful, having the effect of wounding your child further and creating distance. Your child will feel isolated, misunderstood and defensive.

Avoid contributing to the situation, or colluding with your child's behaviour by making excuses for them, paying their bills or apologising for them. Support your child not their drug use.

Trying to avoid verbal and/or physical confrontation with your child will only worsen, not help, the situation. If you have fears for your own or your family's safety, you should contact the police. You can discuss the possibility of taking out an intervention order.
For further information on alcohol and other drugs and Family Drug Support, go to the following links:
Information on alcohol and different drugs: DrugInfo.adf.org.au
Family Drug Support: fds.org.au
Family Drug Help: familydrughelp.org.au
Is your child experimenting with drugs? Are you concerned about the odd or out-of-character behaviour of your adult or teen child? Contact Colleen on 0434 337 245 or Duncan on 0434 331 243 for a FREE 10 minute consultation on how we can best help you or 
book online now
.