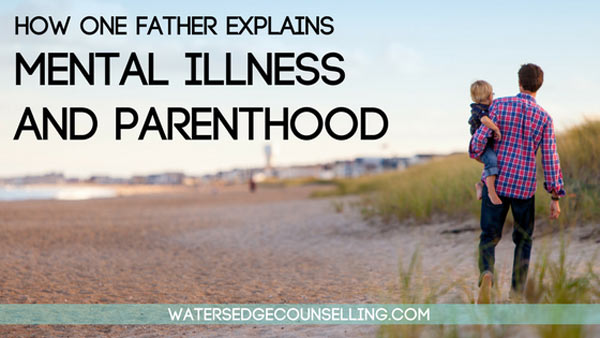 Comics about mental health have been making the rounds on social media for the past few years, and artists like Toby Allen and Gemma Correll have changed the way many of us talk about mental illness. Now there's another artist to add to the mix—but with a point of difference.
Toronto based teacher Chris Grady is the creator of Lunar Baboon, a series of comics depicting his everyday life. His comics are simple and sweet, showing the moments he interacts with his wife and kids. Notably, they also poignantly depict his struggle with mental illness.
In an interview with The Mighty, he explained that he began drawing to cope with his own struggles.
"After the birth of my first son, I was going through a really hard time. I wasn't sleeping and started getting really depressed and found myself in a dark place. I needed something different, I was having a lot of negative thoughts and I needed a place to put them so I started drawing in a moleskin notebook and it's taken off from there," he said.
From comics about cheeky interactions with his son, to honest encounters with his wife, and brave attempts to find humour as he lives with Obsessive Compulsive Disorder, there's something instantly relatable about Chris's work. What's more, it shows how to healthily communicate in family relationships and what we can do to support one another.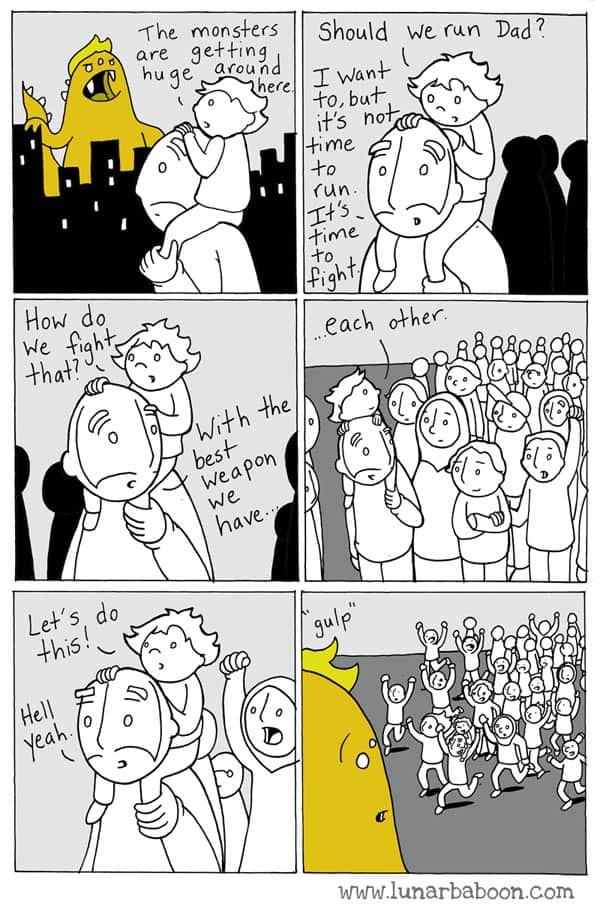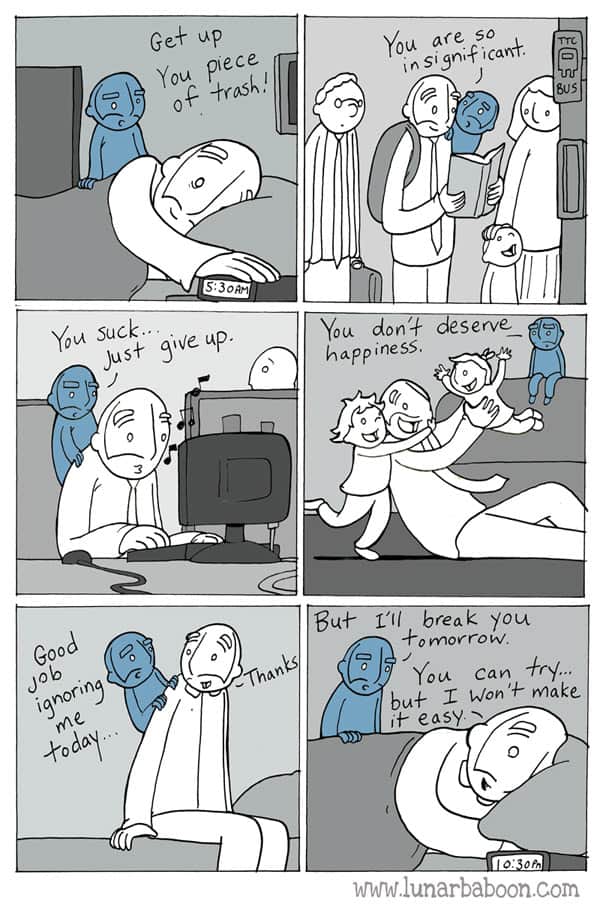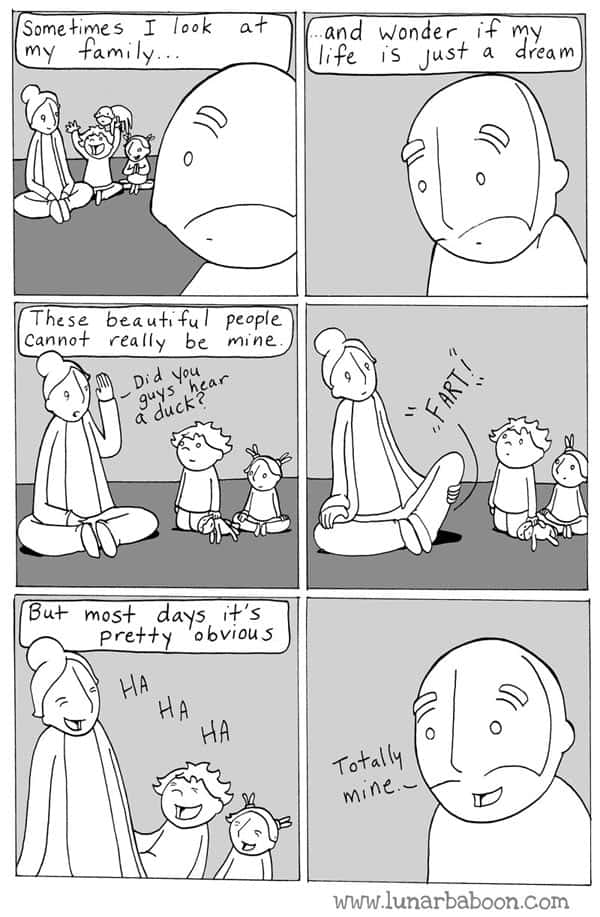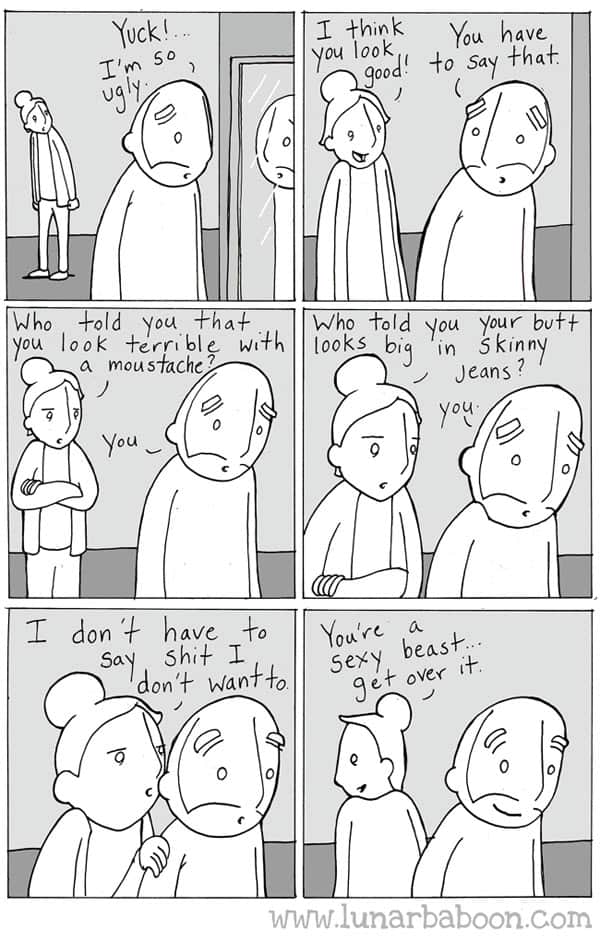 To see more of Chris's work, visit LunarBaboon.com. His book Lunar Baboon: The Daily Life of Parenthood is out now.
Are you a parent? Would you like support so you can manage a mental illness? Here's what you need to do: contact WatersedgeCounselling on 0434 337 245 for a FREE 10-minute phone consultation on how we can best help you, or press book now.